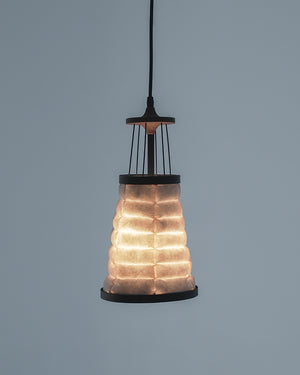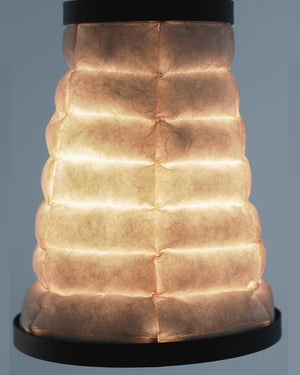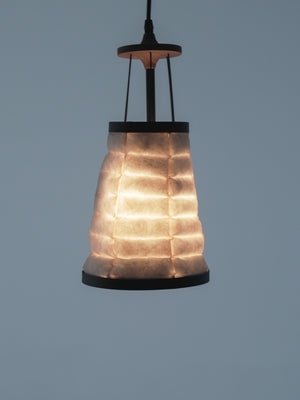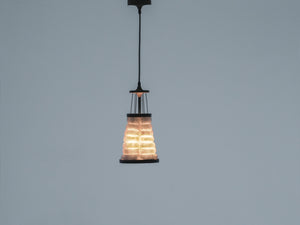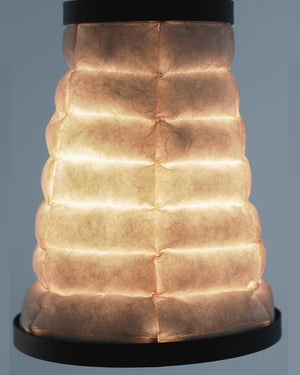 LAMP P001
Tamashī Jiwa  -  the souls of space 
A collection of luminous sculptures by Alexis Dornier - Exclusively Launched at Escalier 
Alexis seeked to challenge the idea of conventional paper lamps.
Clothing and bedding - more precisely mundane, functional objects such as down jackets, blankets and stuffed cushions are the inspirational back bone to his work ; turning them into an illuminated object through the craft of handmade Japanese paper making.
From the worked up fibers of banana plants, the objects of this series of luminous sculptures are made and assembled in Bali.
l xh xw
188mm x 343mm x 188mm
Banana Paper Pendant Lamp Small (with metal trim)
Important Note:  Item does not include light bulb - shipping rate is not yet included in the price stated in our website
Shipping Fee will be calculated and added after payment, customer will be contacted regarding the final Shipping cost by Escalier sales team once the Purchase Order is confirmed.