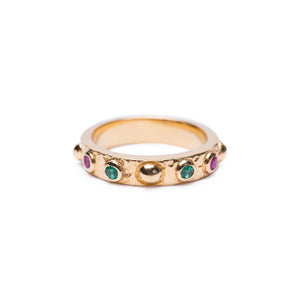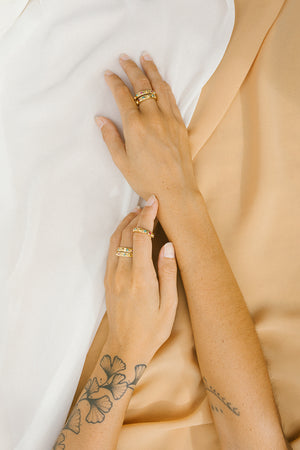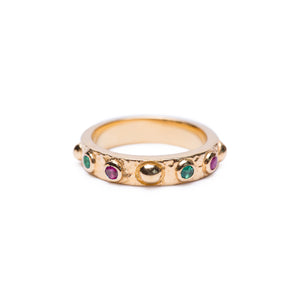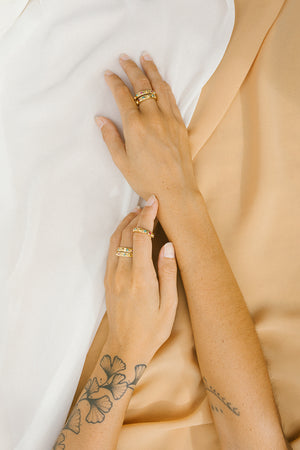 THE KALEIDO RING IN GOLD
The KALEIDO Ring Gold Plated by Tredici Zerodue Jewels
The KALEIDO has a bit of magic in it. Decorated with polished spherical elements and precious, tiny rubies and emeralds it has been designed to display different colours. Wearing it and turning it on the finger is possible to get 3 different color combinations:
Monochrome: green or red ruby
Mixed green and red ruby
Wearable alone, few on different fingers, or stackable to make a statement piece.

Materials: 925 sterling silver, 3 micron 24 carats gold plating, ruby, emerald